WOMEN IN SOMALIA'S WAR AND PEACE – FROM VICTIMHOOD TO AGENCY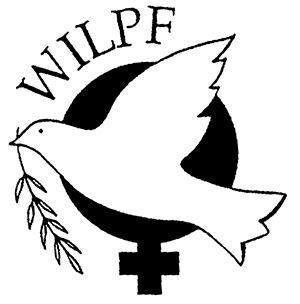 The seminar discusses the rights and experiences of women in conflict and peace initiatives drawing on the case of Somalia and UNSCR 1325. Why is it important to discuss women's roles, experiences and rights with regard to war and peace? What are Somali women doing to bring peace to their country and why do their efforts matter? What can be done in order to support their agency and rights?
The seminar will be held in English and Finnish and is free of charge.
Seminar venue: Postitalo auditorium, Mannerheiminaukio/Postikuja, stairway C (C-rappu), Helsinki
Date & time: Thursday September 6th 2012, 2-5:30 pm
Organisers: WILPF, Finnish section, African Care ry, Shiffa ry
Facilitators: Marianne Laxén (WILPF, Finnish section), Batulo Essak (African Care ry)
More information and registration: haweenka@wilpf.fi
SEMINAR PROGRAMME:
14:00      Coffee/tea and registration
14:30      Welcome and practicalities
Opening words
Marianne Laxén, Chairperson, WILPF, Finnish section
Finland and Somalia: Greetings from mr Erkki Tuomioja, Minister of ForeignAffairs of Finland
Tarja Kantola, Special Adviser, Finnish Foreign Ministry
Women, peace and security: UNSCR 1325
Elina Hatakka, Coordinator of 1325 Network of Finland
Role of Somali women in the peace process
Stella Istarlin Ismail, Chairperson, Somali Women Agenda
Somalialaiset naiset Suomessa – Somali women in Finland (in Finnish)
Deeqa Hirshi, Finnish-Somali community
Panel discussion: Why do women and their rights matter and how to support their agency?
Facilitator: Marianne Laxén
Speakers: Tarja Kantola, Stella Istarlin Ismail, Pia Puu-Oksanen (Amnesty Finland), Deeqa Hirsh
17:30      Closing remarks